Foundations | The Reformed Tradition pt. 1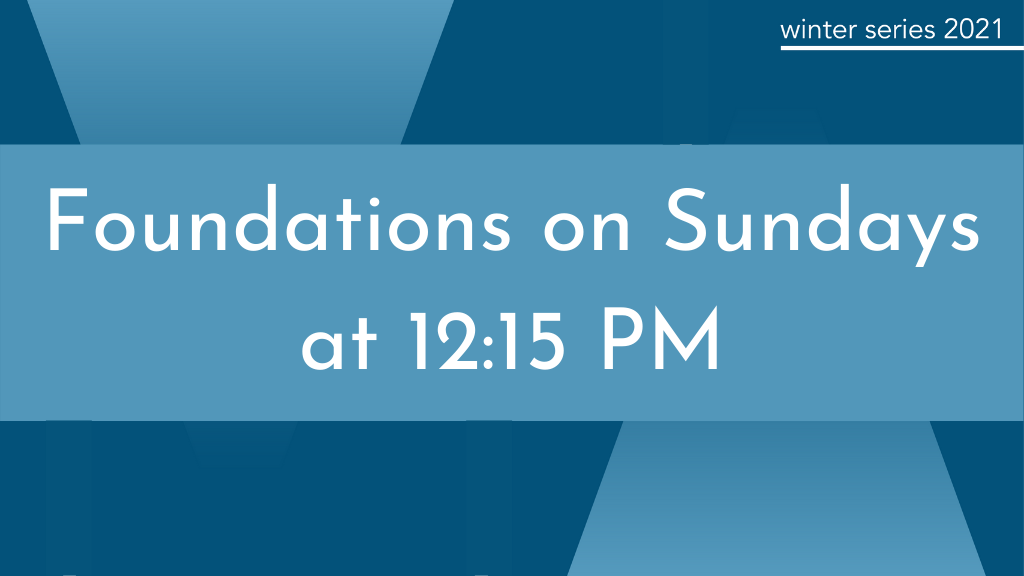 Jan 10, 2021

| by

Bob Beck

Sunday, January 10, 2021

Adult Formation Winter Series 2021:
Staying Grounded in the In-Between
Sundays at 12:15 PM via Zoom

Facilitator:

Bob Beck (Clerk of Session)

The Reformed Tradition. How has it shaped our lives as Presbyterians? As church leaders? What does it mean to be "reformed?" We will work to answer those questions and more as we take a look back at the history of Christianity and how our creeds—from the early church, through Europe's 16th century reformation, to our modern creeds—have shaped our faith and grounded the church. Weaving the old and ancient into our lives today is important and we look forward to spending part of the first Sundays of 2021 with you as we all learn together.