Service of Comfort and Hope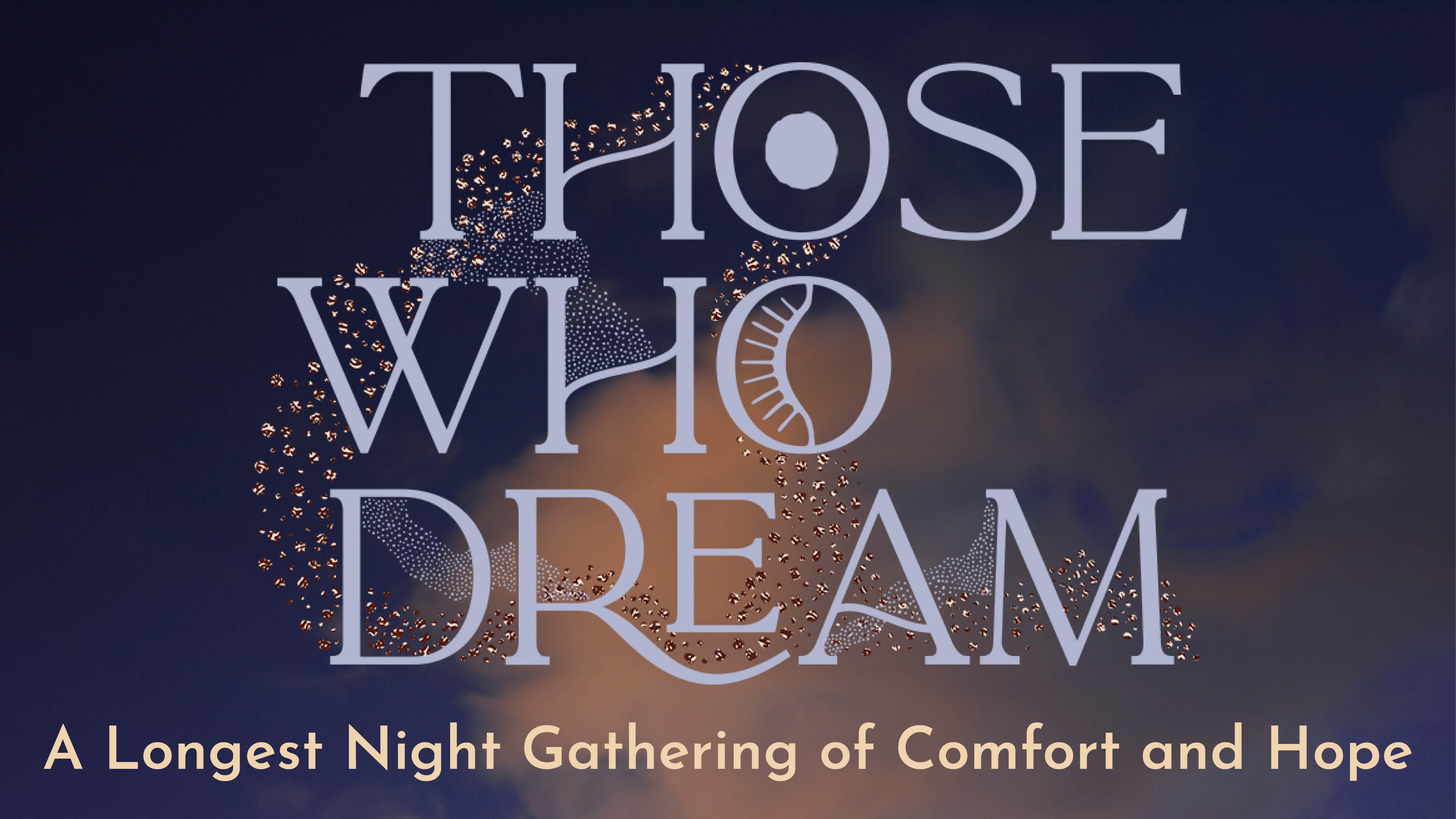 Dec 16, 2020

| by

Rev. Angela Ryo

by

Rev. Marjorie Wilhelmi

Wednesday, December 16, 2020
7:00 PM via Zoom

The Season of Advent is often one filled with wonder, joy and celebration. But for many, this season can also highlight the sadness we may feel, the grief or loneliness we experience. Particularly this year, isolation and heartache are very real.

This year, we invite to join us for a Longest Night Gathering of Comfort and Hope in this season when there are more hours of darkness than light. It's a time to come together for prayers and laments, to mourn the losses and griefs of the year, to let the tears flow for the hurting places in our own lives, as well as for our country and our world.

Although we can't be together in person this year, we are offering this service through Zoom as a safe and sacred space to lift our very present "hopes and fears" in prayer to a God who promises to "set things right all over the earth."

This service was led by Pastor Marjorie and Pastor Angela with music by Nicole Joseph.