Accent Pontiac: Social Change Through Music
The Kirk's own non-profit,
Accent Pontiac
is a music education program providing free, high-quality music instruction to students in the Pontiac School District. Through COVID-19, Accent Pontiac is serving Pontiac students with virtual music instruction and enrichment activities as well as outdoor porch lessons and performances. In addition, Accent Pontiac is supporting Pontiac families with deliveries of food and essential items as needed.
If you are interested in getting involved, contact Tina Rowan at
or (248) 847-3420.
---
Accent Pontiac Update: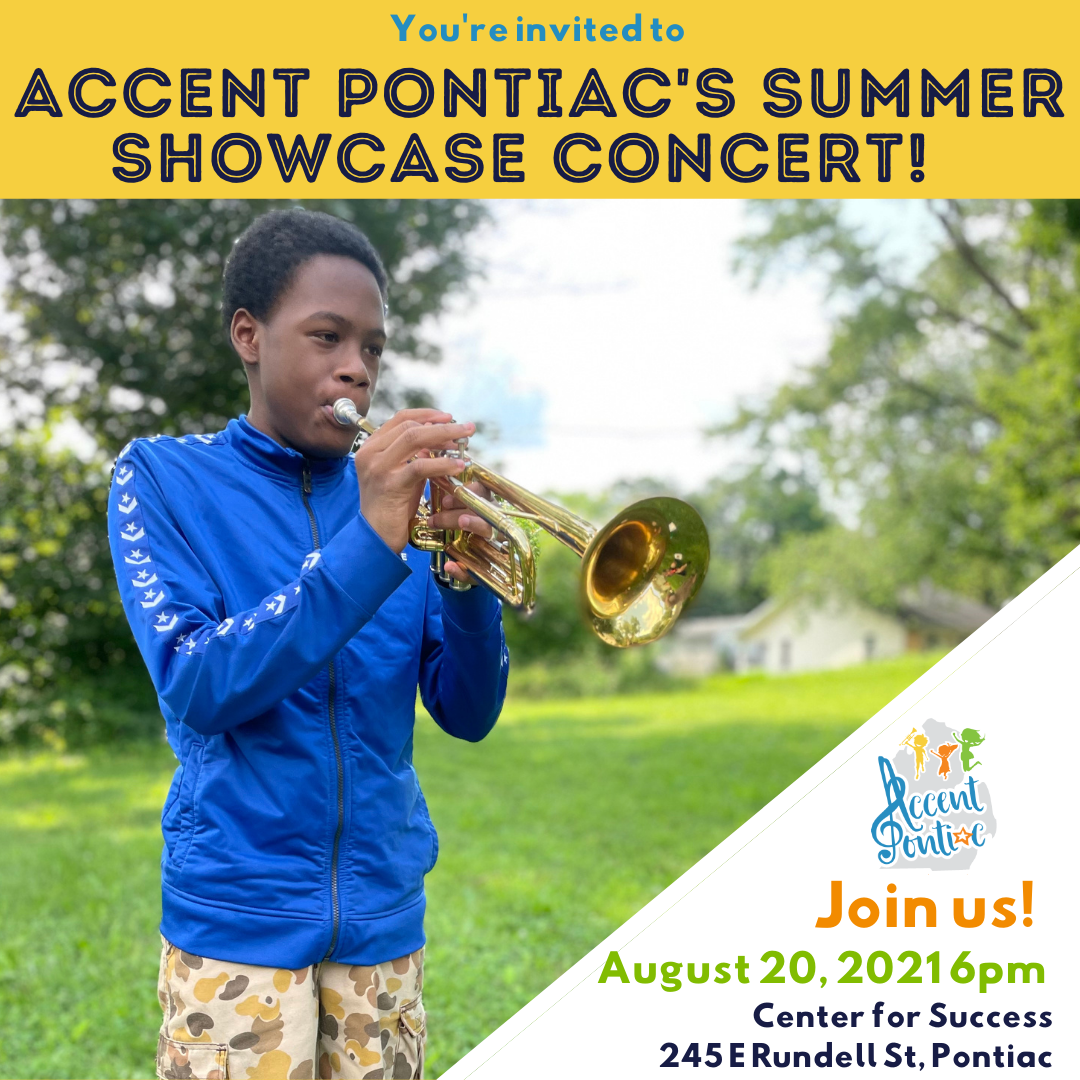 Accent Pontiac's Summer Showcase Concert
August 20 • 6PM
Please join us for Accent Pontiac's Summer Showcase on Friday, August 20 at 6:00 p.m.! Bring a blanket or chair to enjoy this outdoor concert on the beautiful grounds of Center For Success - Pontiac: 245 E Rundell St. Volunteer opportunities are available to support the reception after the showcase.
Sign up here
to bring an item to share.