St. Andrew's Seminars
October 15, 2023 10:10am
Room: St. Andrew's Room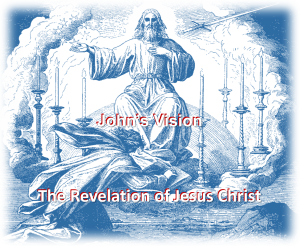 We have a rich history of deep Adult Learning at Kirk in the Hills. The Kyes Lecture Series, the wildly successful Bonhoeffer Summer Book reading followed by its own fall series, The Bible in 90 days, From Exodus to Exile, From Exile to Empire, From Famine to Flight, just to name a few, have drawn countless guests from Kirk membership as well as those from outside of our Christ centered community to learn and deepen their faith.
The Adult Ministry committee is looking forward to launching our newly named "St. Andrews Seminars" which will kick off Sunday's Adult education on October 15 in the St. Andrews Room at 10:10 am.
Before delving into the theological aspects of Eschatology we will spend important time learning about the first called Apostle, St. Andrew. Perhaps as a bit of foreshadowing for the upcoming weeks of Seminars, it is important to note that Andrew was one of the four disciples who came to Jesus on the Mount of Olives to ask about the signs of Jesus' return at the "end of the age"
Legend has it that Andrew founded the Russian Orthodox Church while preaching along the Black Sea as far as Kiev, where St. Andrew's Cathedral stands today. He is Russia's and Ukraine's patron saint.
The Bible teaches us that Andrew introduced Peter, his brother who is traditionally thought of as the first Pope of the Roman Catholic Church, to Jesus.
Andrew would meet a tragic fate as a martyr for his beliefs as Romans decreed that he be crucified. However, the apostle did not believe he was 'worthy' to die in the same manner as Jesus. Therefore, Andrew was crucified on a diagonal cross on November 30, 60AD, and this X-shaped cross is the symbol of Scotland's Saltire flag which commemorates his final day.
In 1320, Saint Andrew was recognized as the patron saint of Scotland following the signing of the Declaration of Arbroath which refers to him as the "gentle Saint Andrew" who would be Scotland's "patron for ever" - a title retained to this day.
Early Scots claimed that they were descended from the Scythians who lived on the shores of the Black Sea in what is now Romania and Bulgaria and were converted by Saint Andrew himself.
In another fascinating legend, St Andrew was claimed to have come all the way to the shore of Scotland and established a church in Fife, in the town now known as St Andrews.