Bible Study on Galatians with Ed Yousif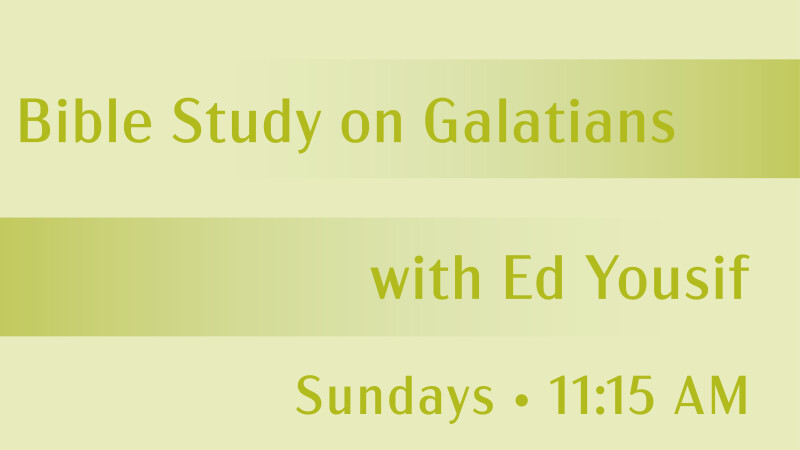 Description
Bible Study on Galatians with Ed Yousif
Sundays at 11:15 AM • April 18 – May 23
Galatians is considered the first new testament book written — around 49 AD. It is written by Paul by guidance of the Holy Spirit. The main message — among many — is that Justification/Salvation is only by Grace through faith in Jesus Christ; not legalism (being under the mosaic Law or works such as circumcision).
Paul clearly stated that we have total freedom in Christ. The Judaizers argued that a gentile needs to covert to Judaism first then can become a Christian. Paul clearly stated this is not the case as Christ has set us free by his death and resurrection. Key verse Galatians 2:20. Join us on Zoom for 6 weeks of study on Galatians!
Register here
The Zoom link will be emailed in the confirmation email once registered.