Thursday Morning Men's Bible Study | Men of the Kirk
Description
Men's Bible Study | Led by Pastor Nate
Thursdays • 7:00 a.m.
currently meeting via Zoom

Come study the Bible and have wonderful fellowship with other men at the Kirk!
This winter, we will be focusing on Acts 13-28. Guiding text: Acts for Everyone Part 2 by N.T. Wright.
---
Long Lake Road Cleanup
The annual spring Long Lake Road cleanup will be held on Saturday, April 17 – Earth Day week. Ann and George Manning manage this event each year, and we need a strong show of support from the Men of the Kirk.
Meet in the East Parking Lot at 9:00 a.m. for Starbucks coffee, Avon donuts, and to acquire your reflective vest and bags. We will likely be done by 11:00 a.m.


SAVE THE DATE: Man of the Year Announcement and Presentation
Thursday, May 27, 2021 • 7:00 a.m.
Location: Details to follow based on COVID restrictions
Note: There will be some form of a virtual simulcast for those attending remotely



ESPN Tournament Challenge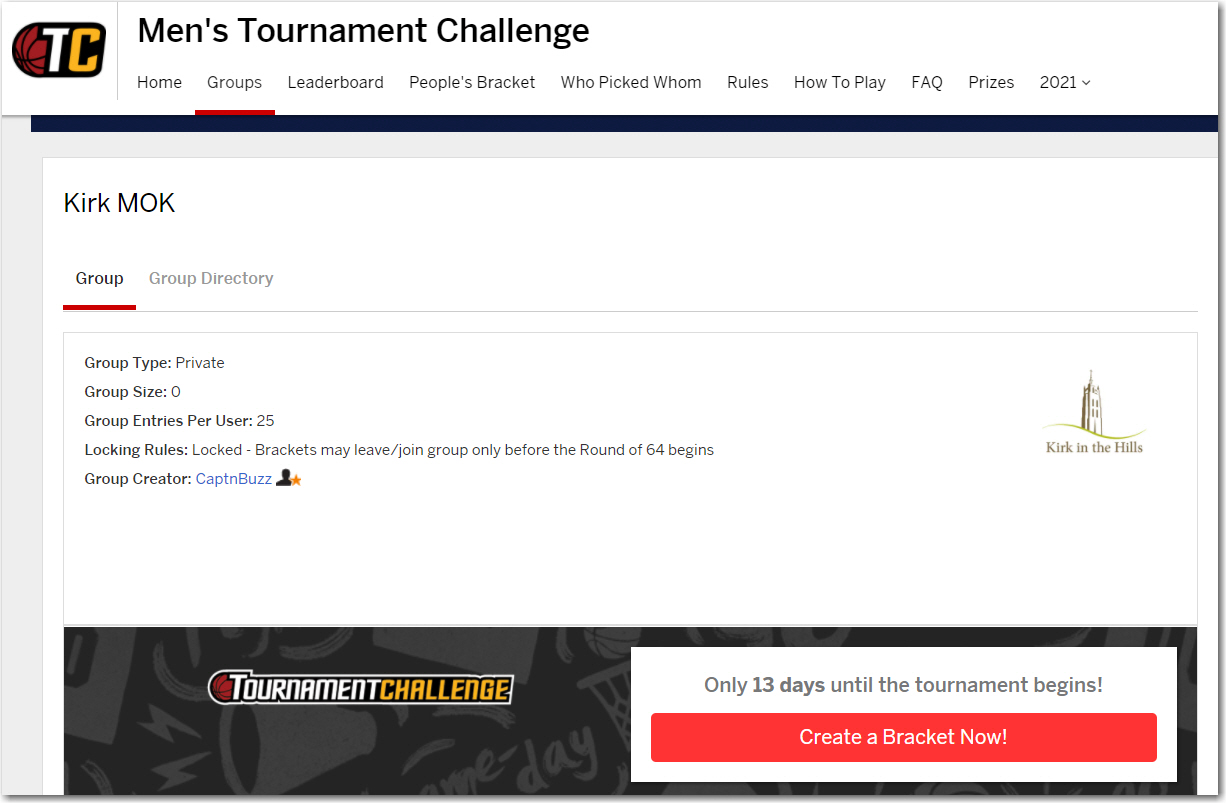 It's that time of year again. Although COVID cancelled our March Madness Tournament Brackets last year, you can compete this year. Be ready to fill out your brackets starting Sunday night, March 14.