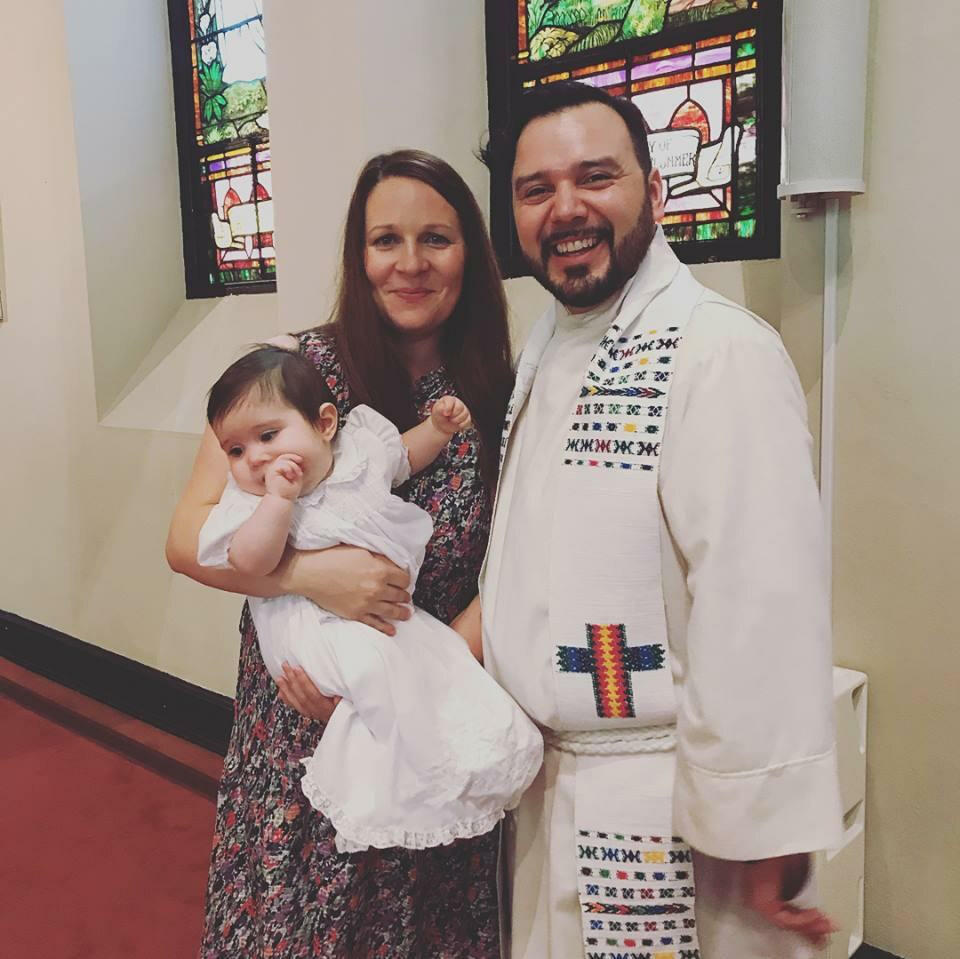 Rev. Edwin Estevez
Assistant Pastor for Mission
Email: revedwin@kirkinthehills.org
Rev. Edwin Estevez is the son of Guatemalan immigrants and was born and raised in North Jersey. He previously served as Senior Pastor at Grace Church in downtown Wilmington, Delaware, helping to launch partnerships including a girl's middle school to support the most vulnerable, a community kitchen incubator and cafe to support local food entrepreneurs and address root causes of poverty through job training/food distribution.
He also founded Riverfront Church through Presbytery of New Castle in 2015 as a seeker-friendly parish model ministry for outreach in Wilmington, Delaware. He received his M.Div and M.A. in Religious Education at Princeton Theological Seminary in New Jersey. Ask him about Jesus, drums, dancing with his "threenager" Eva Ruth, and dreaming along with his wife, professor, and oboist, Dr. Merideth Hite Estevez. Speaking of dreams, they are awaiting the arrival of Baby Eli in May, by God's grace!
Fun Facts about Pastor Edwin:
Favorite Starbucks Drink: Iced Passion Tango Tea
Favorite Book(s): The Sun Also Rises, Brothers Karamazov, Chronicles of Narnia, (almost anything by C.S. Lewis, Ernest Hemingway, and Henri Nouwen).
Favorite Music: Latin Jazz (Tito Puente, Arturo Sandoval, etc, etc), Dave Matthews, and Christmas season music (almost all of it, and yes, year-round, privately, out of respect).
Favorite Movie: The Godfather(s)
Favorite Song: "Ti Mon Bo (Tito Puente)", "#41/Lie in our Graves" (Dave Matthews), "O Holy Night" (Christmas)
Favorite Food: Paella/Spanish Tapas
Favorite Scripture Verse: Letter to the Romans 8:38-39 KJV
Favorite Class in Seminary: A tie between "Book of Job Exegesis" and "Theology of Karl Barth."
Favorite Season: Christmas! And summer!