New Member Class
Upcoming Classes:

November 6 & 13 • 12 PM
Admission • December 4
Overview of our New Member Class
Typically, these classes take place immediately following the 11:00 a.m. in-person service in the Upper Room at 12 p.m.
Are you considering becoming a member of the Kirk? Would you love to learn more about Presbyterianism? We'd love to have you join us!
First Class – The first class we take time for introductions and then explain the 3 main pillars here at the Kirk which includes several ways you can get involved.
Second Class – The second class focuses on Presbyterianism 101 and consists of a greater in-depth discussion around membership.
New Member Admission – After taking the two classes, if you decide you would like to become a member here at Kirk in the Hills, you can let the Pastor know and we will officially welcome you as a new member on Admission Sunday during worship.*
(If you prefer to become a member without standing in front of the church during worship, that's perfectly fine, too! Just let the Pastor know during one of the classes.)
To learn more about the Presbyterian Church (USA)—who we are and what we believe—visit the denominational website.
---
Kirk FAM (From-home Affiliate Membership)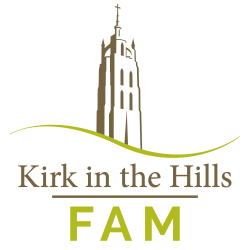 We are learning that many people are connecting to our worshipping community through digital means. We have growing participation in worship through livestream, social media, and television. Our small groups are using Zoom to meet. People all over the world are responding to our mission fundraising through online giving and text-to-give. We want to honor this participation by offering a formal online relationship with Kirk in the Hills!
So, is this a totally new idea?
Yes. And no. The affiliate membership has long been a category in our denomination's constitution (called the Book of Order) and it is often used for those people that are members at a distance. The FAM (From-home Affiliate Membership) is a new program designed by the Kirk to emphasize this pre- existing possibility in light of the many new connections we are making with people who are joining our community from home.
Who is this really for?
We hope that everyone who worships, learns, or serves with us from home will join the FAM! This might mean that you live in Michigan, but are staying at home to worship, learn, or serve with us (for any number of reasons) or that you live anywhere else in the world and want to be connected to the Kirk in a more formal way.
What do I need to do?
Just complete this form and you will be added to our FAM roll! You can also register for and participate in a one-hour, online Kirk FAM course led by one of the Kirk pastors. This optional course will give you all the help you need to connect to our ministry offerings digitally! When you register for Kirk FAM, you can note if you wish to attend this optional online course, and we will email you further details if you wish to attend. There is no fee to register.
What are the benefits of joining the Kirk FAM?
First, there is the sense of belonging that comes with knowing that you are part of a vibrant community of faith! We hope that your membership comes with the inspiration to join in a closer walk with God, a desire to deepen your life of faith, and respond with a life of service. You will be added to our email list for our weekly updates. You will receive our daily Advent and Christmas devotionals—and maybe even asked to write one!
This is only the beginning! We look forward to discovering and initiating new benefits of the FAM as we take this journey together. We hope that our earliest FAM joiners will help us to create and adapt our online hub!
Can I be part of a small group?
Absolutely. We hope that those in the FAM will show interest in sermon-based small groups, book groups, and prayer meetings. We will gauge your interest through our registration form and during our optional Kirk FAM course and help you get plugged in!
I would like to lead a small group or Bible study, is that possible?
Absolutely! We will need the FAM for this leadership role and Pastor Kelsey would love to talk more about that with you! She can be reached at .
Can I be a member of another church too?
Of course. We are offering this the Kirk FAM because we recognize that, these days, people join and engage multiple organizations, clubs, and services for their life experiences. We join the gym and the swim club. We give to the food bank and the housing programs. We volunteer at the hospital and on mission trips. We hope that joining the FAM will augment (or even initiate!) your relationship with your home church and pastor!
What about pastoral care?
Our hope is that you have a pastoral caregiver within close physical proximity that can offer you visits, counseling, and the like. If you do not, we would be happy to connect you to an excellent pastor that we might know in your area.
Does it cost anything?
No. Of course, we welcome your financial support through our online giving, text-to-give, or through the mail. You can get set up with that when you receive your invitation to join Realm, the Kirk's database. Members of the Kirk FAM will also receive our annual giving packet and be offered the opportunity to make a pledge. Whether or not you make a financial gift will not affect your status as a part of the FAM.
What is the difference between the Kirk FAM and traditional membership?
The primary difference is that those in the FAM are unable to serve as an officer in the church and do not have an official vote in our congregational meetings. These meetings are held once a year for the primary purposes of electing officers, selecting nominating committees, and electing and maintaining pastors.
Who do I contact if I need more information?
Reach out to Jennifer Morris, administrative liaison for the Kirk FAM! She can be contacted by email at or by phone at (248) 973–8011.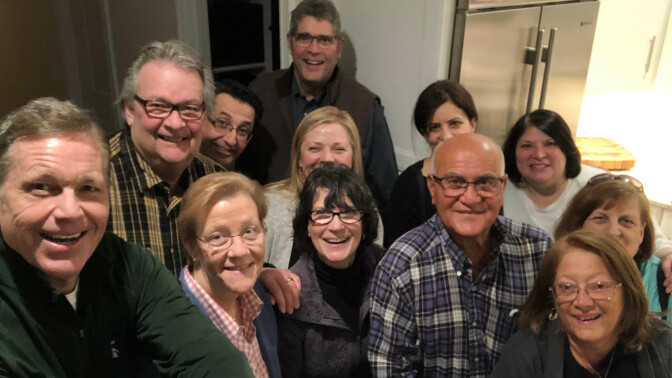 Small Groups
One of the best ways to get connected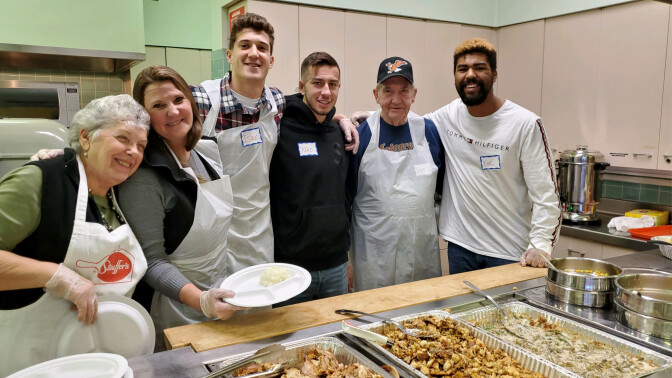 Serve
Serving the community is a core pillar of who we are at the Kirk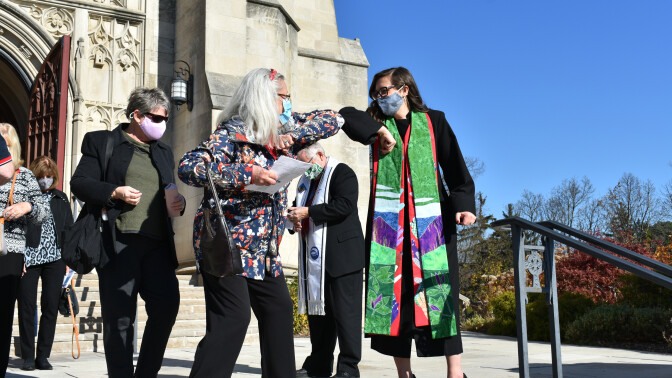 Worship
We are offering online and in-person worship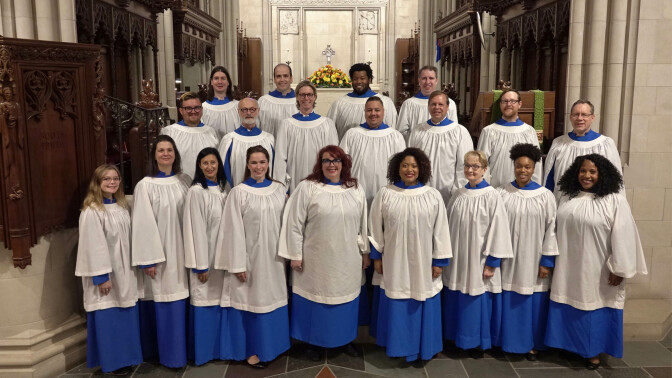 Music
Music Ministry – from home and in-person