Advent Around the World • 12.06.2020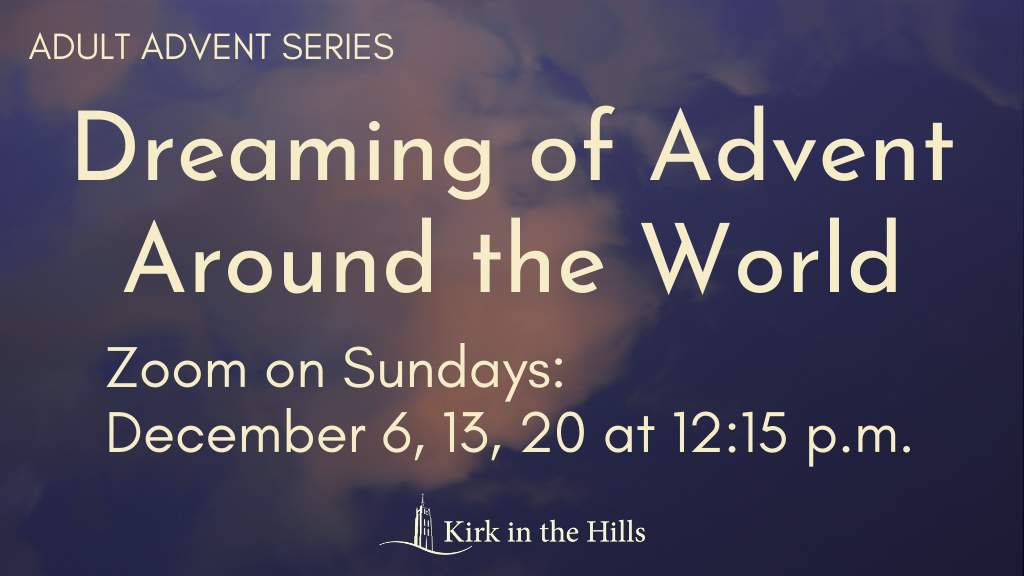 Dec 6, 2020

| by

Rev. Angela Ryo

Sunday, December 6, 2020

Adult Advent Series:
Dreaming of Advent Around the World
Sundays at 12:15 PM via Zoom

Pastor Haitham Jazrawi from Kirkuk Evangelical Church in Iraq will be sharing with us about his ministry, Christmas music and traditions in Iraq and so much more! Join us for Advent and Christmas in Iraq in the comfort of your own home!