Advent Around the World • 12.13.2020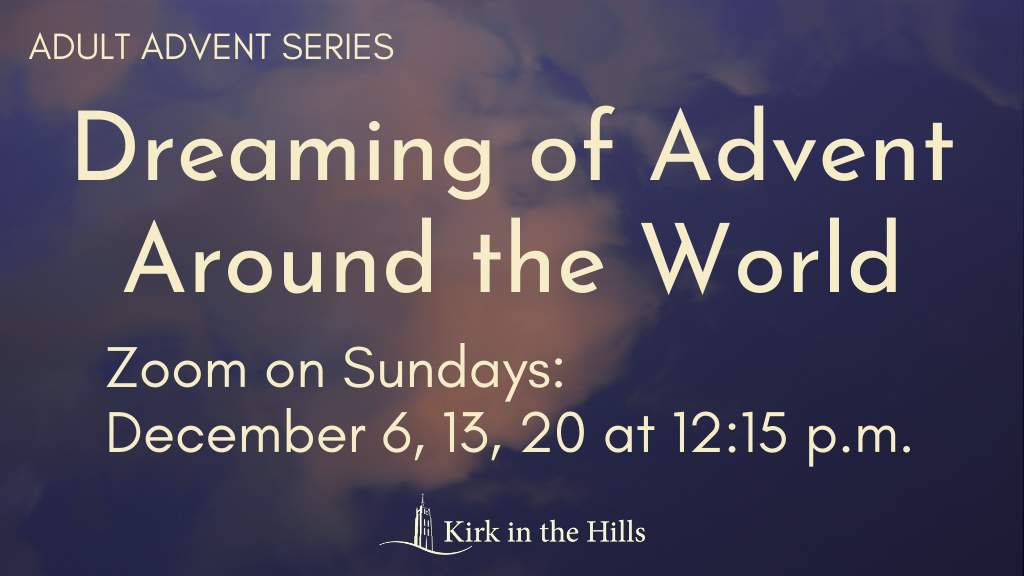 Dec 13, 2020

| by

Rev. Angela Ryo

Sunday, December 13, 2020

Adult Advent Series:
Dreaming of Advent Around the World
Sundays at 12:15 PM via Zoom



We were joined by guests from two different locations: South Africa and The Bahamas!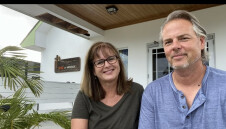 Joining us from The Bahamas are Jan and Gabe Swing:

Jan and Gabe met on a mission trip to Mexico in 1997. It was there that God began to stir their hearts towards missions. Over the years, Gabe has served as a youth minister and a pastor. Jan has served as a nurse in the ER, a nursing instructor and as a parish nurse for a large congregation. They have two children: Their son, Ken and his wife Martha, who live in Charlotte, NC. Their daughter Grace, who lived with them in The Bahamas since she was 10 years old and now attends college at Belmont University in Nashville, TN. Jan, Gabe and Grace moved to The Bahamas to serve as missionaries in 2012, and have worked alongside The Bahamas Youth Network to develop, mentor, and disciple the next generation of high school and college students. In 2015, Gabe became the pastor of Kirk of the Pines congregation in Marsh Harbour Abaco. On September 1, 2019, Hurricane Dorian literally destroyed Marsh Harbour with sustained winds of 185 MPH and a tidal surge of over 23 feet. Since that time, Jan and Gabe have been working to help families and alongside other relief organizations to minister to this broken community, assist the restoration of the island, and share God's amazing love with good people of Abaco Island living in the midst of great tragedy.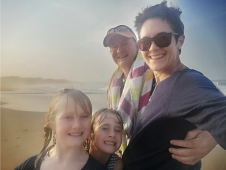 Satara Ferreria is joining us from South Africa:

My name is Satara Ferreria, I am a teacher in the Eastern Cape - South Africa. I am a wife and mother to two beautiful daughters.
We love celebrating Christmas, in our family Christmas is about celebrating the birth of Jesus through sharing and being together.
I have been privileged to grow up in a home where my parents' door was always open to strangers. My parents have always looked out for people who are "alone for Christmas" and insisted they join us. Our Christmas has always been characterised with the joining of lots of people from all sorts of backgrounds, lots of laughter, sharing and coming together.
Our family loves to sing, we have a family grace which we sing at all family meals.
Although we do not traditionally go out and sing Christmas Carols on Christmas Eve, we love singing together at Church on Christmas Day. Some of our favourite songs are Silent Night, Oh Holy Night and Joy to the World.
I am looking forward to sharing more about our Christmas traditions with you on Sunday!