Conversations and Communion: Bringing Race and Friendship to Christ's Table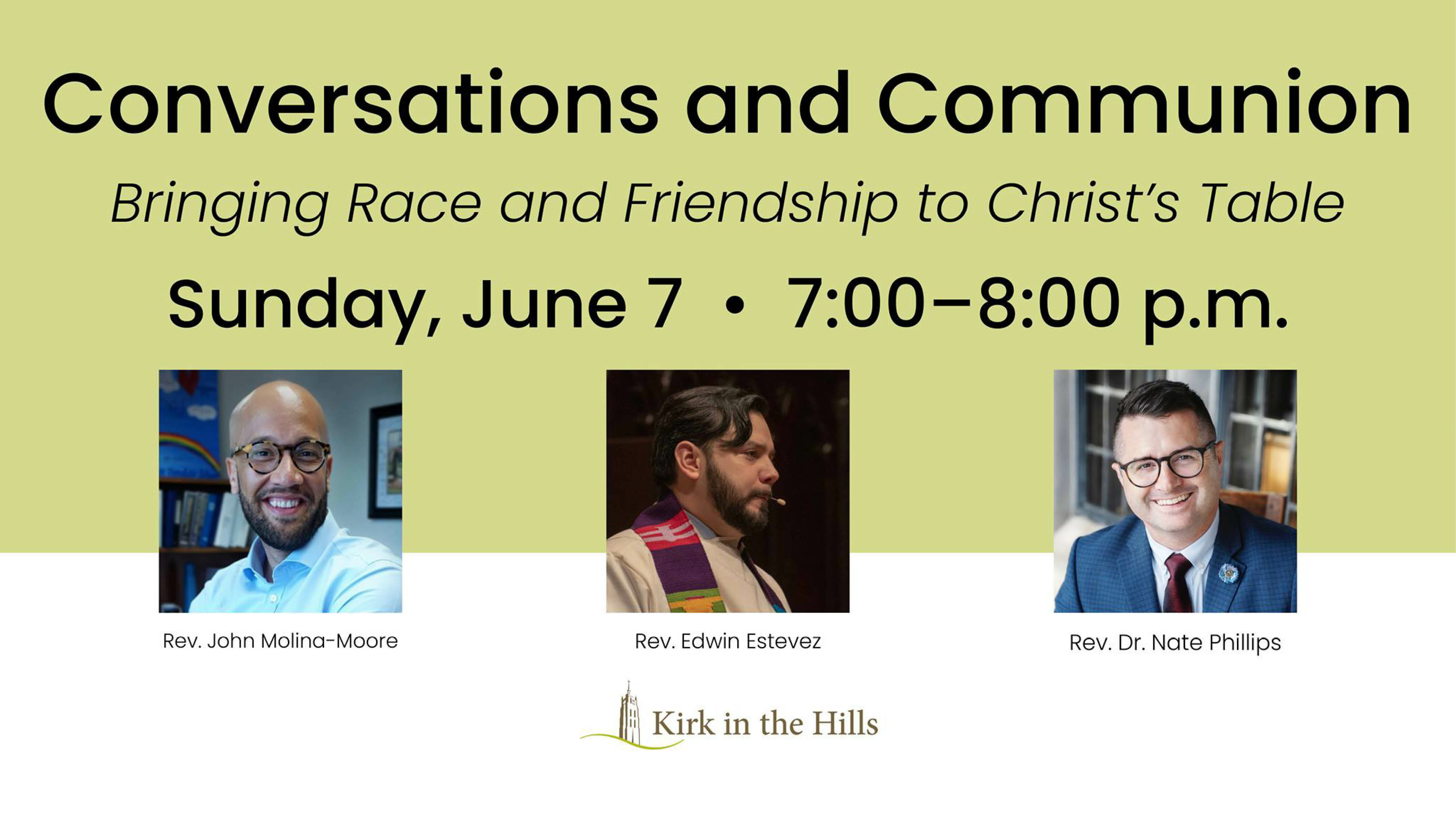 Jun 7, 2020

| by

Rev. Dr. Nate Phillips

by

Rev. John Molina-Moore

by

Rev. Edwin Estevez

We are disturbed and heartbroken by racial inequity that is confronting all of us in tragic and chaotic ways in our world today. As people of faith, we are called to participate with God in the coming of God's Kingdom and identify ways in which we might work together for a more just and peaceful world. We will share honest perspectives, lean into confession, and taste the reconciliation of the Lord's Supper. Please bring your own communion elements for the online event.