Faith and Art series: 2021 Lenten Art Exhibition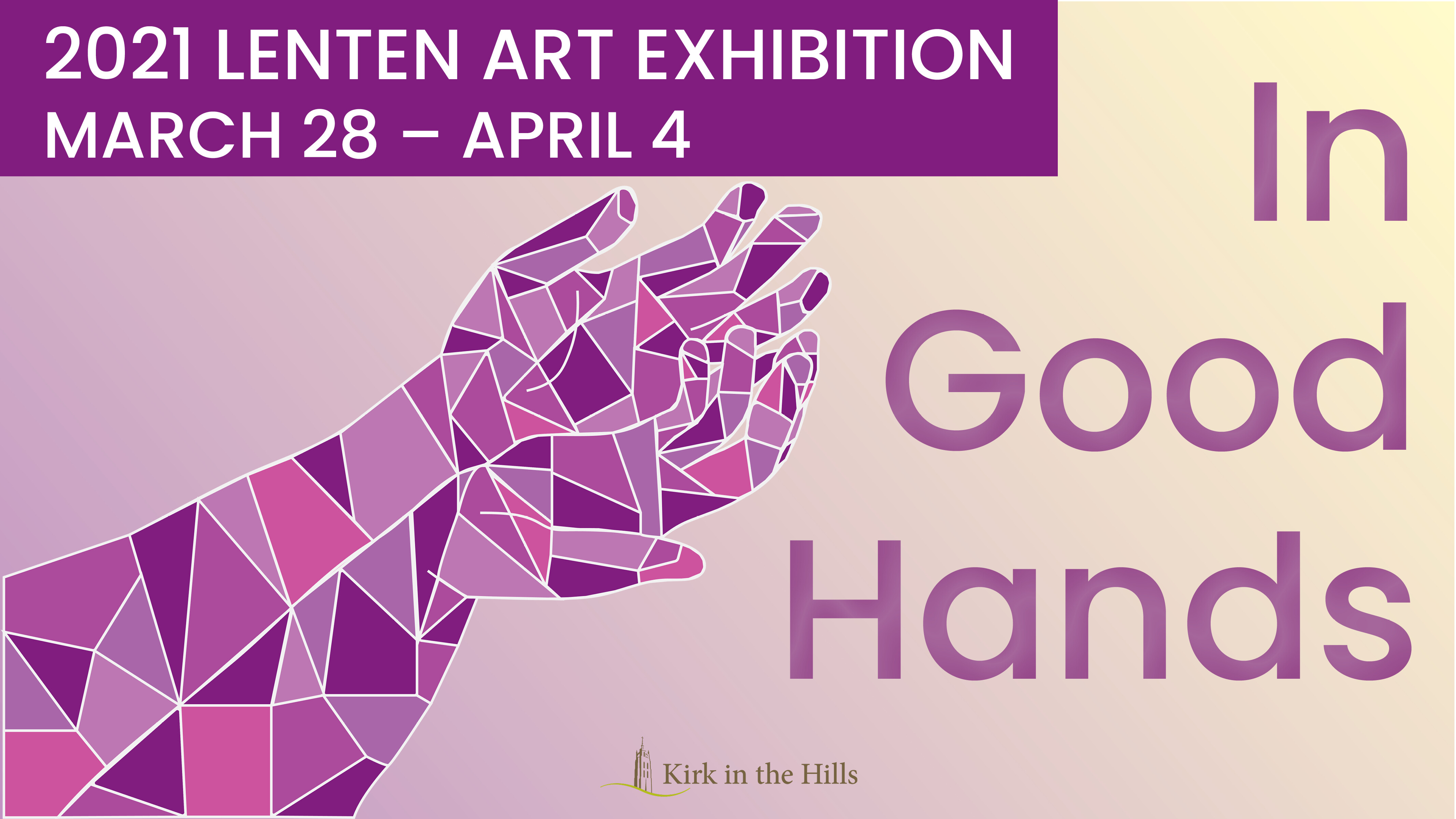 Mar 28, 2021

| by

Rev. Angela Ryo

Sunday, March 28, 2021

12:15 PM • online via Zoom
In Good Hands Art Exhibition

Over the six weeks of Lent, our artists have worked long and hard to create art works that will capture your heart and soul. They focused on God's healing touch in our lives—God's redeeming, ever-creating, comforting and loving hands. When we think about hands, we think about physical touch; we think about care and love. During this exhibition, you'll hear from our artists as they talk about their creative process and the finished artwork.

For this 12:15 PM online exhibition, you'll get a tour of our virtual gallery with artists talking about their artwork! Viewers had a chance to ask the artists questions and interact with them and their artwork in a very meaningful way. Click below to watch!