CROP Walk 2023
September 24, 2023 1:30pm
Website: https://events.crophungerwalk.org/2023/team/kirk-in-the-hills-presbyterian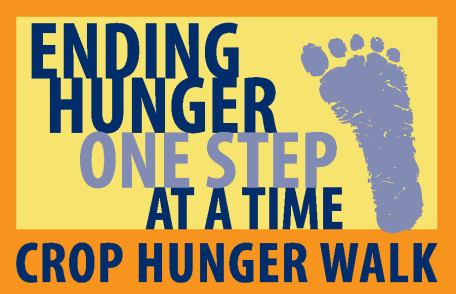 HELP END WORLD HUNGER!
You know what hunger looks like. You've seen it on local news stations and in the faces of kids around the world. It is long-lasting, and it is everywhere. CROP is the COMMUNITY RESPONSE to OVERCOME POVERTY. For over 50 years, Americans have been stepping up to end hunger for neighbors around the block and around the world. While CROP has been a variety of acronyms and the logo has changed, one thing has remained consistent—compassionate volunteers throughout the U.S. have chosen to walk because others walk to survive. In doing so, they have inspired others to donate to build a more peaceful, equitable and just world. The story of the CROP Hunger Walk goes back to 1969. Teens in Bismarck, North Dakota and York County, Pennsylvania decided it was time to do something for families who had to walk miles for food and clean water. So, they walked—and because they took that first step, hunger has forever been changed.
Every year, the Bloomfield-Birmingham participants hold a fun competition to see which local church can raise the most money. The Heart and Sole golden shoe trophy is proudly sitting in the Kirk house. We're hoping to keep "the Shoe" for another year...and make a HUGE contribution, so that everyone has food to eat!
GET INVOLVED
WALK
Visit the Kirk in the Hills CROP Hunger Walk team page at https://events.crophungerwalk.org/2023/team/kirk-in-the-hills-presbyterian and click the blue "Join the Team" button.
Date: Sunday, September 24th
Time: Check-in at 1:30 p.m. Walk starts at 2:00 p.m.
Location: Birmingham First United Methodist Church, 1589 W Maple Rd, Birmingham, MI 48009
DONATE
Every dollar makes a difference!
Text "KITH CROP" to 73256.
Donate by cash or check during Sunday worship service. Make checks out to CWS CROP.
For questions or additional information about walking, volunteering or donating to our annual Church World Services CROP Walk, please contact Sheri Falvay at or Ann Manning at .