Advent Formation Series
December 4, 2022 10:00am
Address: Kirk in the Hills, 1340 West Long Lake Road, Bloomfield Hills, MI US 48302
Room: St. Andrew's Room
Join us between services on December 4, 11, and 18 in the Saint Andrew's Room for classes on the differences in the Nativity narratives in Matthew and Luke with Bob Beck, the Magi and the different road they took with Pastor Edwin, and the music of Advent with Rev. Dr. Carol Bechtel.

---
Series Details
December 4 • Bob Beck
Two Nativity Stories
Topic:
In the four Gospels, we have four Passion Narratives. After all, we are an "Easter People." Only two Gospels share stories about the Birth Narrative. We tend to conflate them without even know it, yet each author was speaking to a different community at a different time. We will explore 'what' the differences are, and 'why' in our first Advent Class.
December 11 • Rev. Edwin Estevez
Home by Another Road
Topic:
Advent and Christmas are such full seasons that we do not spend as much time with stories like the Magi in the Gospel of Matthew. Join our very own Associate Pastor for Outreach and Mission, Rev. Edwin Estevez, as he shares the significance of the story in history, theology, and in God's mission.
December 18 • Rev. Dr. Carol Bechtel
The Music of Advent
Topic:
Nothing ushers us into the spirit of Advent like music. In this class we'll move from the more sparse and reflective pieces of early Advent ("Let All Mortal Flesh Keep Silence") to pieces that can hardly wait for Christmas ("People Look East"). Come ready to sing a few favorite hymns and listen to a few stunning anthems as we prepare our hearts to celebrate Jesus' birth.
About Rev. Dr. Carol Bechtel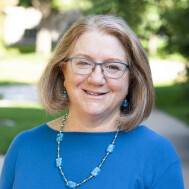 The Rev. Dr. Carol Bechtel is Professor of Old Testament at Western Theological Seminary in Holland, Michigan where she has taught since 1994. She also serves as the Executive Director of the American Waldensian Society, an organization that partners with Christians from the Reformed tradition in Italy and South America.
Dr. Bechtel grew up on a farm in Fulton, Illinois. She attended Hope College, Western Theological Seminary and received her Ph.D. in Old Testament from Yale University. Dr. Bechtel is a General Synod Professor of Theology in the Reformed Church in America and has served as President of the RCA's General Synod and moderator of its General Synod Council. Her publications include a commentary on Esther for the Interpretation series, and several Bible study books and curricula, including Above and Beyond: Hearing God's Call in Jonah and Ruth, the national Horizons Bible Study for the Presbyterian Women in 2007-2008 as well as Celebrating Sabbath: Accepting God's Gift of Rest and Delight, the PW study for 2022-2023.
Dr. Bechtel lives in Holland, Michigan with her husband, Tom Mullens. They have four children and ten grandchildren. Her hobbies include singing, cooking, gardening, and playing the Celtic harp.
---
Registration is required for this class. To register, please click the Register button below.
---
Join on Zoom


Meeting ID: 839 8704 5665
Passcode: 478148