Festival of Carols & Lights
December 10, 2023 3:00pm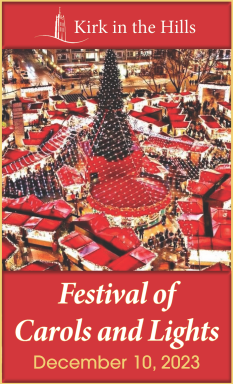 Please join us on Sunday, December 10 from 3:00 - 7:00 pm for Festival of Carols & Lights!

This festive gathering for the congregation and community features the Kirk's Youth Choirs leading us in carols, followed by a Christmas party filled with seasonal music, gourmet food, and the opportunity to support Kirk Committees, local artisans, and mission partners to share, grow and live out the Christmas story!
Admission is free! All are welcome!